Data Centre Solutions
Your Data centre is the most critical resource within your organization. Many organizations simply shut down when employees and customers are unable to access the servers, storage systems, and networking devices that reside there.
The most sophisticated Data centres seek Tier IV reliability of 99.995% network availability (Uptime Institute). Still, all of the redundancy and advanced power and cooling measures available are worth nothing if the cable, connectivity and cable management systems are inferior and lead to network downtime.
Place you mouse over the text to see products and then click to download product catalogue.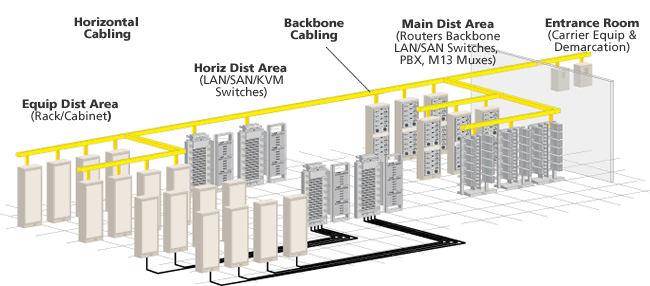 For more brochures, whitepapers and spec sheets see Literature downloads.