Central Office Solutions
As optical fibre moves closer to customers, rapid changes are underway in both the central office (CO) and the outside plant (OSP) environment. There are more optical fibre terminations and new electronics to manage in the CO or headend, and additional active electronics are being deployed deeper into the network. As new electronics are added to support high-speed voice, data and video services, ADC's intelligent infrastructure is essential to future-proof your Central Office.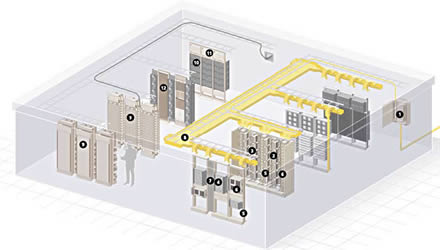 Central Office and Head End - click image to zoom.