Board of Directors
S. DEVARAJAN – CHAIRMAN & INDEPENDENT DIRECTOR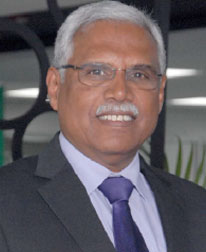 Mr. Devarajan was the Managing Director of Cisco Systems in India till June '07. An industry veteran with more than 34 years of experience in the IT sector, Dev managed Cisco's largest R&D Centre established outside USA. He also advised and assisted in the setting up of the Cisco Development Centre in China.
Prior to joining Cisco, Mr. Devarajan was the Managing Director of Tata Elxsi. During his tenure, he played a pivotal role in making it one of the successful IT companies of the Tata group. Mr. Devarajan graduated in Electronics Engineering from Indian Institute of Technology, Kharagpur. Well known in the Indian IT industry, Mr. Devarajan is the past President of the Manufacturers Association for Information Technology (MAIT). He was also Executive Council Member of Confederation of Indian Industries (CII) in Southern India. Mr. Devarajan was a Charter Member of TiE, Bangalore. Mr. Devarajan is a past member of the IT Hardware task force and IT Vision Task Force set up by the Chief Minister of Karnataka.
He currently runs his own Strategy Consulting firm – Transmation Consulting.
---
J.N. MYLARAIAH – MANAGING DIRECTOR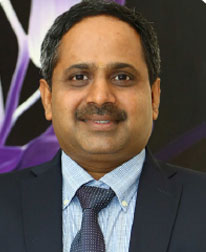 Mr. Mylaraiah holds a bachelor's degree in Mechanical Engineering and Executive General Management from Indian Institute of Management, Bangalore. He brings a wealth of experience in the areas of telecom and enterprise networks with hands on experience in Sales, Pre-Sales, Marketing and Product management. From 1996 to 2004 he worked at M/s. Network Solutions as Regional Support Head-South handling LAN services/Cisco VOIP Projects/Nortel Installation.
Since 2004 he has held various positions of increasing responsibility in TE Connectivity India Private Ltd (Earlier known as Tyco Electronics Ltd). His last role was as Country Manager – Technical & Marketing and was supporting TE's key accounts in India.
---
REVATHY ASHOK – INDEPENDENT DIRECTOR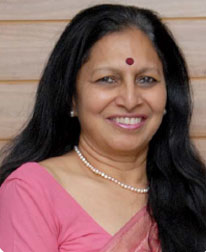 Ms. Revathy Ashok is a gold medallist from the Indian Institute of management, Bangalore. She has had a successful leadership experience of over three decades spanning variety of industries – Private Equity, Software & IT enabled services, manufacturing, infrastructure & real estate etc. in Senior Management positions.
Ms. Revathy Ashok has worked in reputed companies like Tishman Speyer India, Syntel, Tyco Electronics (erstwhile AMP). Ms. Revathy Ashok has been a speaker at several industrial forums including guest lectures at the Indian Institute of Management and other colleges.
---
RAVI BOSCO REBELLO – NON-EXECUTIVE DIRECTOR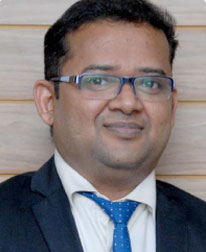 Mr. Ravi Rebello is the Head of HR for Commscope India & SAARC since 2010. Since joining Commscope in 2006, he has been instrumental in working closely with the business to achieve the organizations goals and cater to the Talent Management and acquisition needs of the organization which grew rapidly from 100+ employees to 3000+.He has been involved in leading the HR integration for the various acquisitions of Commscope and
driving a performance driven culture in the organization with a highly engaged workforce. A certified facilitator on the '7 Habits of Highly Effective People', he has facilitated this leadership course for 300+ employees across the APAC region.
Prior to joining Commscope, Mr.Ravi Bosco Rebello was with Zuari Industries Ltd. for eight years and was responsible for Learning and Development, Compensation and Benefits and negotiating settlements with the unions while increasing productivity and optimizing manpower.
Mr.Ravi Bosco Rebello is a post graduate in management from the Goa Institute of Management and has a degree in Computer science. He is on the executive committee of the Verna Industries Association which is the flagship Industrial estate in Goa.
---
VIJAYA LATHA REDDY – INDEPENDENT DIRECTOR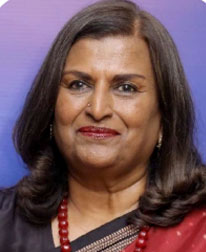 Ms. Vijaya Latha Reddy is the former Deputy National Security Adviser of India. Ms. Reddy was responsible for cybersecurity and other critical internal and external security issues. She is currently the Co-Chair of the Global Commission on the Stability of Cyberspace. She previously served as a Commissioner on the Global Commission on Internet Governance.
Ms. Reddy served in the Indian Foreign Service from 1975-2011. During her diplomatic career she served in Lisbon, Washington D.C., Kathmandu, Brasilia, Durban, Vienna and Bangkok. She served as Ambassador of India to Portugal (2004-2006) and to Thailand (2007-2009). She was Secretary (East) in the Ministry of External Affairs in Delhi (2010-2011) with overall charge of India's bilateral and regional relations with Asia. She was then appointed as India's Deputy National Security Advisor in the Prime Minister's Office from 2011-2013.
Ms. Reddy has extensive experience in foreign policy, and in bilateral, regional and multilateral negotiations. In addition, she has expertise on security and strategic issues and has worked on strategic technology policies, particularly on cyber issues relating to cyber security policy, international cyber cooperation and Internet governance.
Ms. Reddy is involved with several organizations and think-tanks, both globally and in India. She is currently, among other positions, serving as a Distinguished Fellow in
the East West Institute in the US, the Observer Research Foundation in India, and the Centre for International Governance Innovation in Canada. Ms. Reddy was earlier an independent director on the Board of the Jana Small Finance Bank.
Ms. Reddy is the Chairperson of the Deccan Heritage Foundation India, and is a Trustee of Bangalore Little Theatre, Kalavaahini Trust, and the International Institute for Art, Culture and Democracy.
---
YAMAN ROY – NON-EXECUTIVE DIRECTOR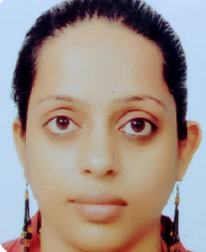 Ms. Yaman Roy is an alumnus of the prestigious National University of Juridical Sciences (NUJS) one of the premier national law schools of the country. She was awarded the VR Krishna Iyer Gold medal for criminal law by the Chief Justice of India Justice YV Sabharwal. She has over 15 years of experience across manufacturing and services Sectors in various multinationals including a stint in the public sector.
Ms. Yaman Roy has been working as the Regional Corporate Attorney for Compliance for APAC in CommScope India Private Limited (formerly known as Andrew Telecommunications Private Limited) since October 2014.
---
COMMITTEES OF BOARD OF DIRECTORS
Audit Committee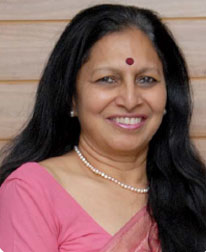 Ms. Revathy Ashok - Chairman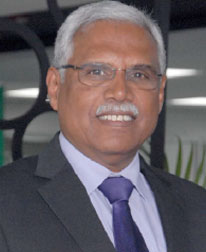 Mr. S. Devarajan - Member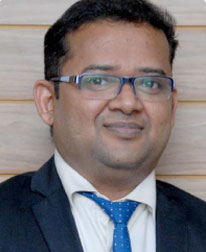 Mr. Ravi Bosco Rebello - Member
---
Stakeholders Relationship Committee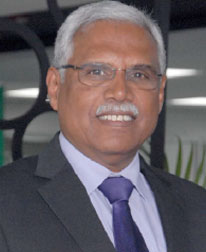 Mr. S. Devarajan - Chairman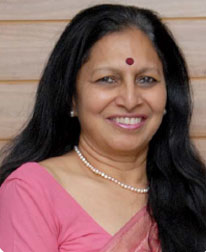 Ms. Revathy Ashok - Member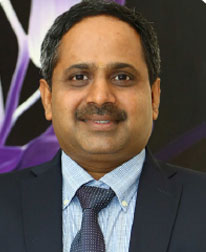 Mr .J. N. Mylaraiah - Member
---
Nomination and Remuneration Committee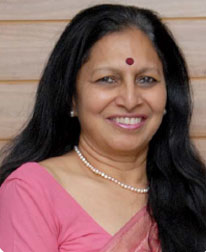 Ms. Revathy Ashok - Chairman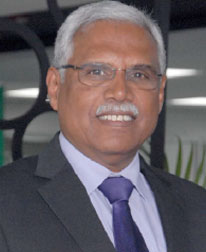 Mr. S. Devarajan - Member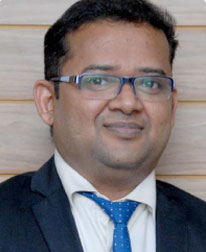 Mr. Ravi Bosco Rebello - Member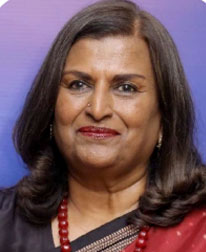 Ms. Vijaya Latha Reddy - Member
---
Risk Management Committee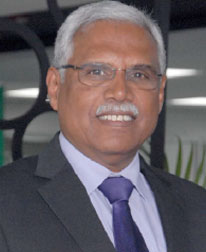 Mr. S. Devarajan - Chairman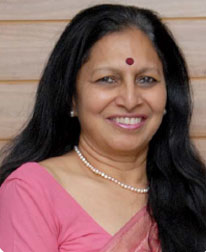 Ms. Revathy Ashok - Member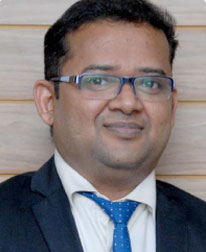 Mr. Ravi Bosco Rebello - Member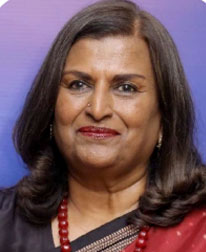 Ms. Vijaya Latha Reddy - Member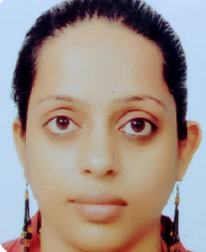 Ms. Yaman Roy - Member
---
Corporate Social Responsibility Committee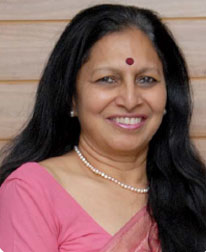 Ms. Revathy Ashok - Chairman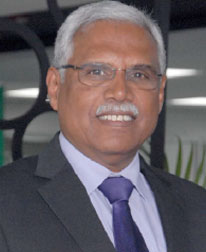 Mr. S. Devarajan - Member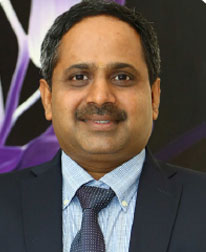 Mr J. N. Mylaraiah - Member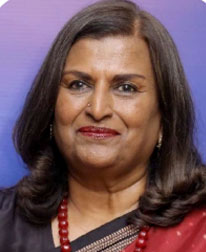 Ms. Vijaya Latha Reddy - Member